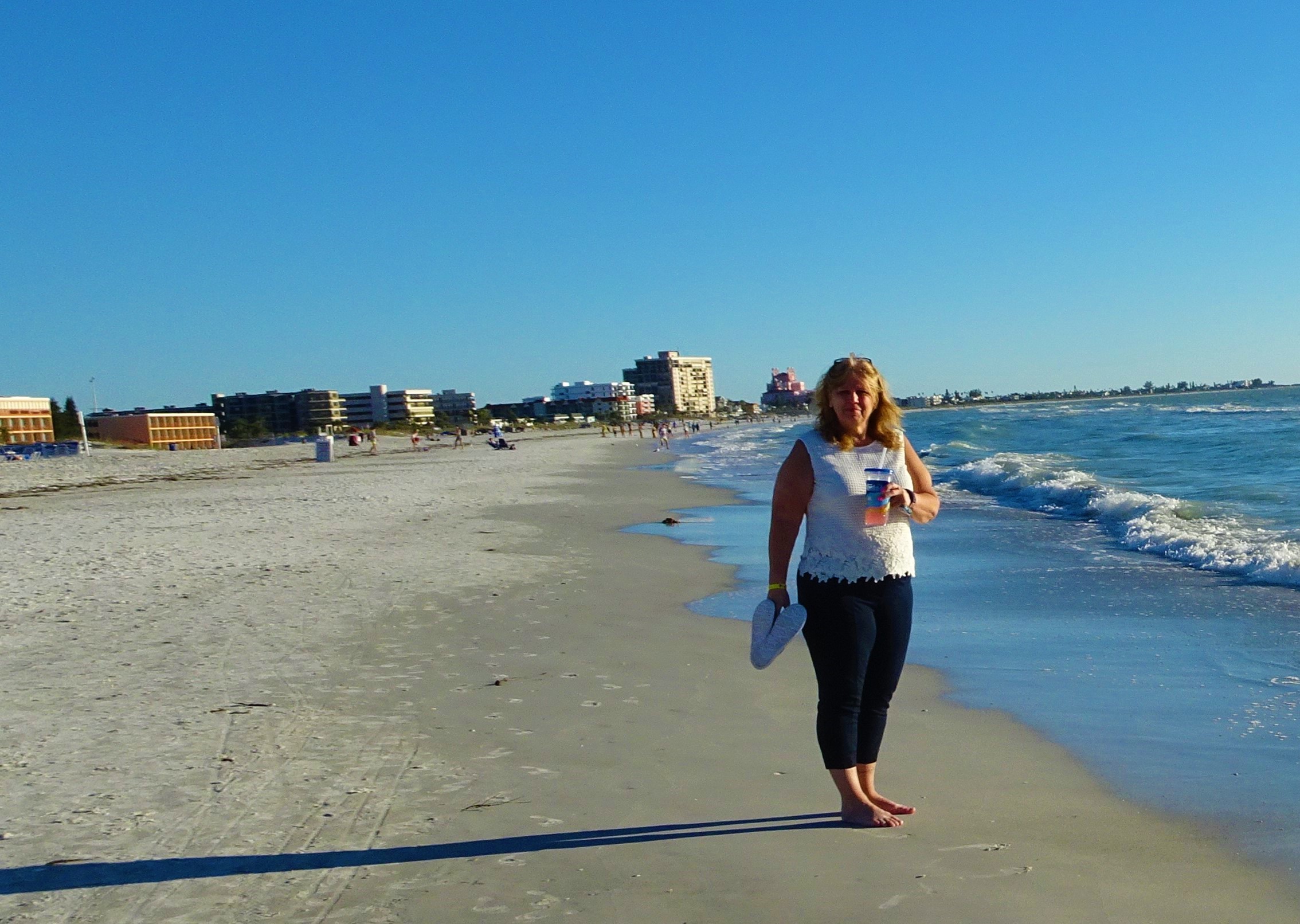 When selecting a lawn care service provider, it is important to consider how long the company has been in business, to ask around if anyone has heard of them, and a thousand other things such as what is included in the price, are they local, do they offer environmentally friendly options depending on the service,  and more.
But what is possibly even more important are the people who will be performing your services. Have they been with the company for long? How much experience do they have? Are they approachable, friendly and do they keep their word?
With this in mind, we'd like you to Meet our Staff in our Calgary and Red Deer Locations.
This month we will be introducing Tina … who you very likely already know and have spoken with on the phone.
What is your role at ESPS (Earth Smart Property Solutions)?
I am the Office Manager for our Red Deer location and take care of booking services for our clients and helping answer all of their questions. Plus I help route, schedule seasonal staff and pretty much do everything else that has to be done within the office. Hence my "Jack of All Trades" nickname.
I work in our Calgary location the rest of the year, sending renewals, helping fine tuning our lawncare program software and more. Plus I work closely with our Calgary customer service team.
I am also involved in coordinating the introduction of new programs and services for our clients.

How long have you been with ESPS?
I started with ESPS (then Green Oasis) in 2010.
What are two skills that you believe are crucial for your position?
In my position it is very important to be flexible. I may start my day with a list of things that I want to do, but when the phone rings, or a staff member has an issue with a vehicle or finding a house, or our Calgary branch has computer issues that they need help with, well my day is rerouted.
Another critical skill is the ability to listen and understand what is being asked.
What is something you have learned since working at ESPS?
I've learned how much I enjoy working with people from all walks of life, young and old. 
In Red Deer, we have had some of our clients for 10+ years, many of them being a bit older. They take great pride in their lawns and I am proud that we are able to help them achieve that lawn that they take such great pride in. When they call in the spring to rebook their services, I feel like I am reconnecting with friends, not clients.
Plus I enjoy working with our seasonal staff, who are generally under 30. This year we have some staff coming back for their 7th year, which is uncommon in this industry!
I have also learned that I like to be challenged by keeping up with new technology and software programs in the lawncare industry. I realize the importance of continual learning and the ability to be flexible and adaptable.
How has working at ESPS helped you professionally or personally?
Having worked at ESPS for over 10 years, I have developed close relationships with our clients and long term staff. Our team is like a family. Being in this industry we work long hours and it enables you to develop close relationships with other staff and clients. Nothing makes me happier than hearing from our clients about how our services have helped improve their lawn and properties.
How have things changed since you started working for ESPS?
Change has been the only constant! We keep adding new services to increase the range of options available to our clients. In 2020 we started offering snow removal as well. Our goal is to become an "all-in-one home and property service provider". This will create a lot more options for our clients and more work for our staff – a win win!
Are there any funny stories that you would like to share from your experiences at ESPS?
I like to have fun! Life is too short to not be happy.
At ESPS we work hard but we also like to have fun. I have gotten to know many of our staff at Friday barbeques and enjoy getting to know them on a more personal level.
Also, having attended lawn care conferences with co-workers, we have had a lot of fun enjoying the waterslide along an ocean beach and dancing in a congo line at Casino night after a long day of learning.
What do you find is the most common lawn care mistake people make?
Not watering and cutting their grass too short. 
If you could give homeowner's any advice, based on the 1000's of lawns you've seen since you started working at ESPS, what would it be?
I tell all of our new clients the following, "We are here to take care of your lawn and make it beautiful, but it is a partnership. We will do what we need to do but you have to do your part as well – water your lawn in the early morning and don't cut it shorter than 2-1/2″.
What is your favourite hobby?
My favourite thing to do is to be with my grandchilden. Going on warm holidays is definitely my second favourite hobby!
What is your favorite place you have visited?
Aruba. It was so beautiful. The water was as blue as could be, the people were wonderful.
Last year I went to Nashville and I really enjoyed myself as well!

Would you rather be on the beach or in the mountains?
Definitely the beach!