25+ years experience in providing exceptional service to homeowners
After 25 years of providing fertilizer, weed control and lawn care services for residential clients, we know that the home service industry has plenty of specialized companies who provide a single service.  But we questioned if this was the most effective way to provide residential clients these services? What are customers looking for from home service providers?  After researching and talking to our clients, the short answer we arrived at is home owners are looking for simplicity and more free time to do the things they actually enjoy.  What the industry lacked was a company that could provide the simplicity of dealing with one single company for a large number of home and property care needs.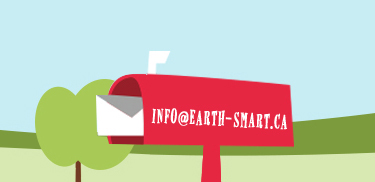 Save time and eliminate hassle with an
"ALL-IN-ONE HOME & PROPERTY SERVICE"
With an "all-in-one home and property service provider" clients have the convenience of one company, one bill, and one appointment. This reduces the hassle of selecting and corresponding with multiple companies, trying to schedule multiple appointments and paying multiple bills.
Our simplification of the process was not done there. Our team did extensive research of each of our services to determine 3 service packages that maximize home beautification. However, since each home is different, we also included the option for clients to custom build their own package to suit their individual needs. This allows clients the freedom to choose whichever service suits their needs.
Lastly, our Earth Smart Property Solutions team worked extensively with an industry specific software provider in order to create user-friendly account management software for our clients.
This system allows our clients to manage tasks such as scheduling appointments, making payments and selecting service options all from the convenience of their computer or smart phone.
Through this process and after completing extensive research by finding out what our clients  need and want, Earth Smart was conceived with a focus on simplicity, customer service, and attention to detail.
With Earth Smart, you can spend less time dealing with numerous companies and more time enjoying your free time. We invite you to try out our services and enjoy more time enjoying relaxing in your home and yard with Earth Smart as your all-in-one home solutions provider.