If you don't see the services that you need listed, please contact us to discuss if we can help!
Lawn Care Services
At Earth Smart Property Solutions, lawn care has been our focus and specialty for over 25 years in Calgary, Red Deer and close surrounding areas. We pride ourselves on providing our customers the very best quality and service possible.
New Services We are Currently Working on Offering
Watch for More Info!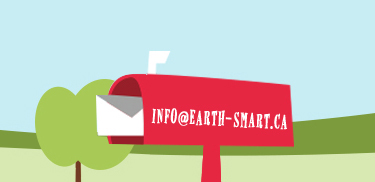 Greener Than Green
Enjoying Earth Smart as your home and property services provider means fewer trucks on your street. Typically everything is performed with one stop, from one truck, whenever possible.
Simplify Your Life
Our Earth Smart Service System offers one truck, one bill, one vendor and one visit. Now that's SMART.
Smart Reporting
Benefit from our Earth Smart Service System complete online account management system and enjoy "real-time" completion reports as our truck leaves your home.
Smart Guarantee
We back each service with our Smart Guarantee. This ensures that our clients are 100% satisfied with their service. This includes a 24 hour "Repeat Service" Guarantee in which we will return to repeat any service not performed to our client's satisfaction.
You can be reassured, as a client, if a concern is ever experienced with any of our services, contact us and we will resolve the concern as soon as possible, with 100% satisfaction being our utmost priority.