A Message from our President: COVID-19
Have you heard the Ribbetting News?
View PDF
A warm welcome to our Green Oasis clients!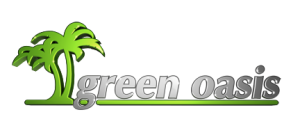 Book a Lawn Care Package
and prepay
and receive up to a 15% discount!
Contact our office to learn more!
Would you like to have more time to spend doing the things you enjoy?  Well you can with an all-in-one home and property service provider!
With over 25 years of industry experience, we have the skills and expertise to maintain your home and property to the highest standard. Plus we offer flexibility and convenience with a variety of services to select from depending on your needs including  lawn fertilizer & weed control, lawn care services, tree & shrub deep root fertilizer, vegetation control and tree insect control – soil drench.
We are currently working on offering the following new services – watch for more info:  tree & shrub care, bug control, pet waste removal, gutter & window cleaning, home watch, outdoor home lighting installation, aquatic care and snow removal.
Visit our Services Page for a complete list of all of the home and property services we have carefully designed to save you time.
Our home & property services are carefully designed to save busy homeowners time, money & reduce stress!
You may be wondering how one company can specialize in all of these services? Our simple answer is with experience. We have experienced mentors who have spent time in each of these fields and have passed on their knowledge to our dedicated staff. Still unsure? With our Smart Guarantee, we will re-visit your property to ensure that each service is carried out to your standards. With over 25 years experience providing exceptional customer service in the Calgary and Red Deer area, you can count on us to deliver the highest standard of service possible.
Watch Our Video
From lawn fertilizer and weed control to tree and shrub deep root fertilizing to soil drenches,  watch this video to learn about the range of home and property services we currently provide and are working on offering in the future.