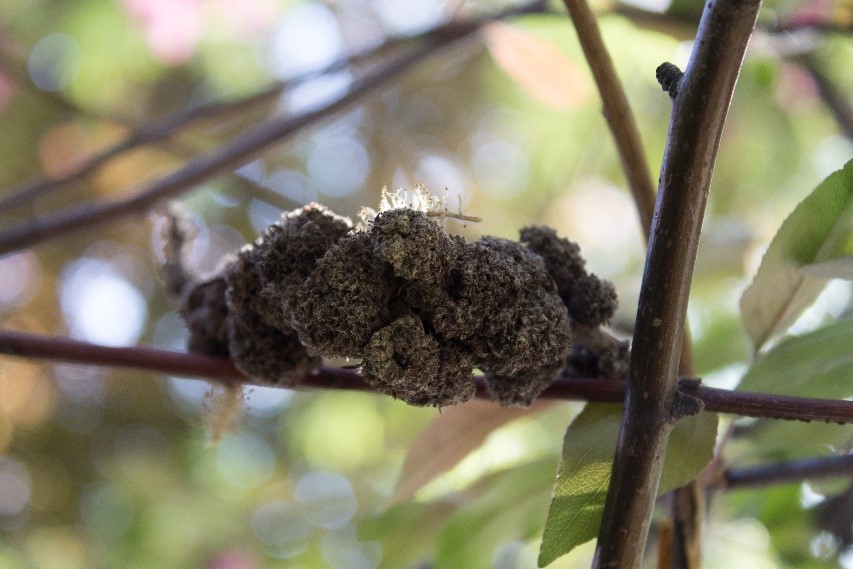 Have you gone for a walk and noticed what looks like black mold or tar clumped together on tree branches? This is a known fungus and goes by the name Black Knot.
What is Black Knot Fungus?
According to the Government of Alberta,
"Black Knot, caused by the fungus Apiosporina morbosa, is a very common disease of plants in the genus Prunus. A survey in Alberta revealed a significant and widespread distribution of Black Knot found in commercial, municipal, private and natural plantings."

"Initially, a small, olive-green gall or swelling will develop at a succulent growing point or fruit spur (as a result of spores landing and infection taking place). This swelling will grow until it is mature after 2-3 years. The mature galls are hard, black, 10 to 15 cm (4 to 6 inches) and may be somewhat ruptured. Mature galls will produce and release a vast amount of spores during the bloom period, resulting in a rapid increase in infections."
This fungus hurts the aesthetic look of the tree and can lead to destroying the tree itself if no action is undertaken.
The table below from the Government of Alberta, lists the different trees/plants affected by this fungus: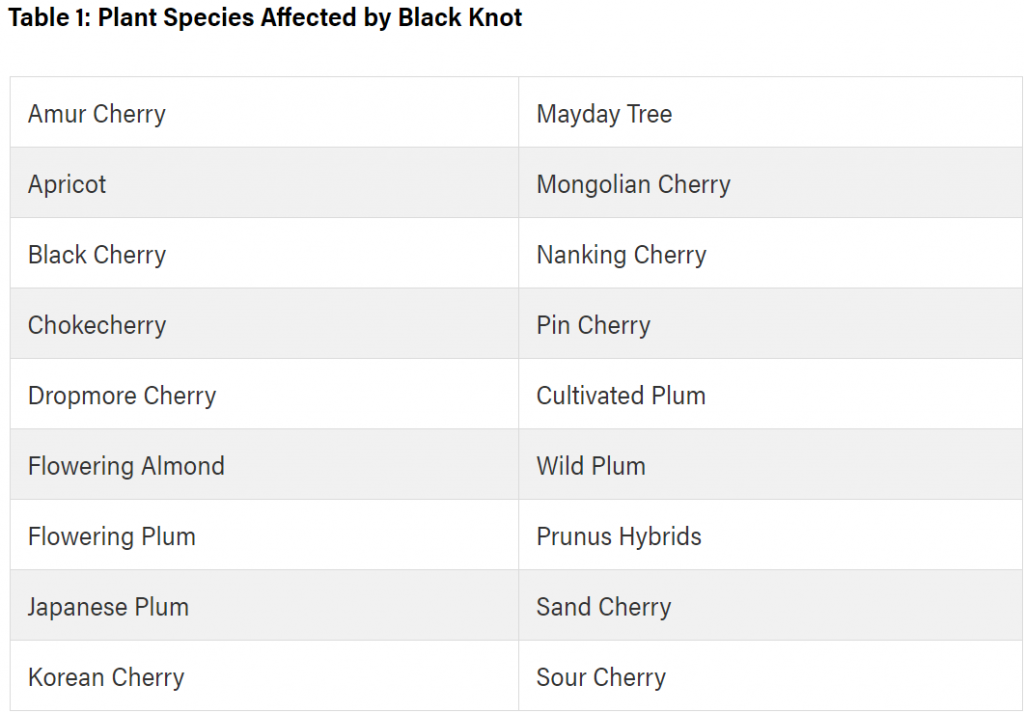 Tips to Control Black Knot Fungus
There are things you can do to control this fungus. The best thing to do is prune the area of the tree that is affected to remove the branches with the fungus, plus 6-8 inches below the knot, to remove internal growth. Make sure to clean and disinfect your cutting blades after pruning so you don't further spread the disease.
Earth Smart Property Solutions offers light tree pruning up to 12' in height so if you have this fungus at your property, we can happily assist and if the fungus is over 12' in height, we can point you in the right direction to an arborist.
Pruning these branches should be done either during early spring when these plants are dormant, near the end of fall or during winter. (Source: Government of Alberta)
It is important to note that the affected wood with the black knot needs to be "destroyed immediately (burned, buried or removed from site). Diseased knots can produce and release spores for up to 4 months after removal. Proper composting can help to accelerate the breakdown of infected materials." (Source: Government of Alberta)
For more information on Black Knot, visit the Government of Alberta's website.
For more information on ESPS tree pruning services and more, check out our website.
Source:
Government of Alberta, Crop Diseases – Black Knot