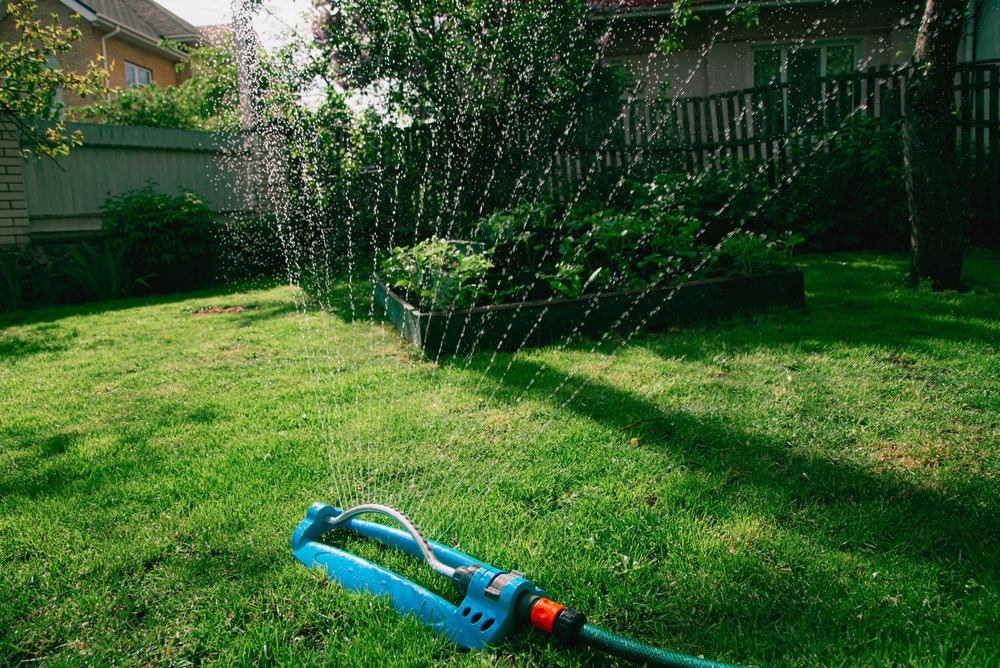 This spring has been a dry one, thus far, in Alberta, with wildfires burning out of control across the province. Combine dry conditions with the unusually hot weather we are experiencing, and the soil and lawn are drying out even more.
When it comes to caring for your lawn and trees this spring, Mother Nature is leaving the watering to us.
We turned to our lawn care experts, for some advice on what homeowners should be doing right now, to care for their lawns.
Graham Racz, our Operations Manager in Red Deer, gives this advice, "It's extremely important customers realize right now they *need* to be watering, lots. It is dry dry dry. Especially post application and in drought conditions."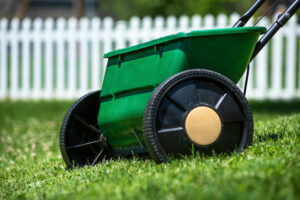 We recommend the following when it comes to watering your lawn:
Water your lawn 1" per week or approximately 1 to 2 hours per area.
Water in the early morning.
Increase frequency of watering during hot, dry periods.
The best time of day to water your lawn is in the morning, preferably at sunrise but definitely before 10 am. At this time of day it is cooler and there tends to be little wind. The water can soak into the soil and be absorbed by the grass roots, before it can evaporate. It is best to avoid watering late at night as it doesn't give grass enough time to dry, leaving it vulnerable to lawn disease.
Deep weekly watering encourages deep rooting compared to infrequent sparse watering.
After an application of fertilizer/weed control we recommend waiting 6 to 12 hours before watering to allow the treatment to take effect.
If you are an Earth Smart Property Solutions client, please reference your invoice for any special instructions. When it is very hot and dry, it is important that you water your lawn the day that you had an application applied. If you have any questions, please contact your local office.
During dry, hot periods we also recommend leaving your grass a bit longer.
"When it is hot outside, a HIGH cutting height is critical." shares Jay, Operations Manager in Calgary. "Cutting grass too short is one of the biggest lawn care mistakes our Team sees when they are in the field".
"Longer grass will shade the soil, help maintain moisture and will help your grass look healthier amid the heat."
We have had many clients comment over the years on how much better their lawn looks after taking our advice and not mowing so short. Longer grass looks fuller, thicker and healthier.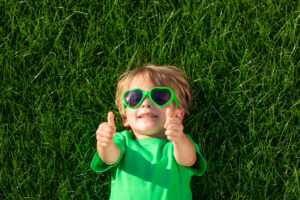 We recommend the following when it comes to mowing your lawn:
Mow your lawn regularly (3 – 4 times per month) depending on growth
Height of grass should be 2.5" to 3" height after cutting
Keep your mower blade sharp
Never remove more than one third of the leaf blade
Leave the grass clippings on the lawn if you are cutting on a regular basis and not leaving more than one third of the leaf blade on the lawn. If you often ponder the question, "To bag or not to bag?", then check out our blog, "Mulching Grass: Benefits & Tips".
Also, mowing too low allows sunlight to reach the soil and encourages germination of weed seeds.
If you have any questions about how to best care for your lawn, please be sure to contact our team and we will do our best to answer your questions.