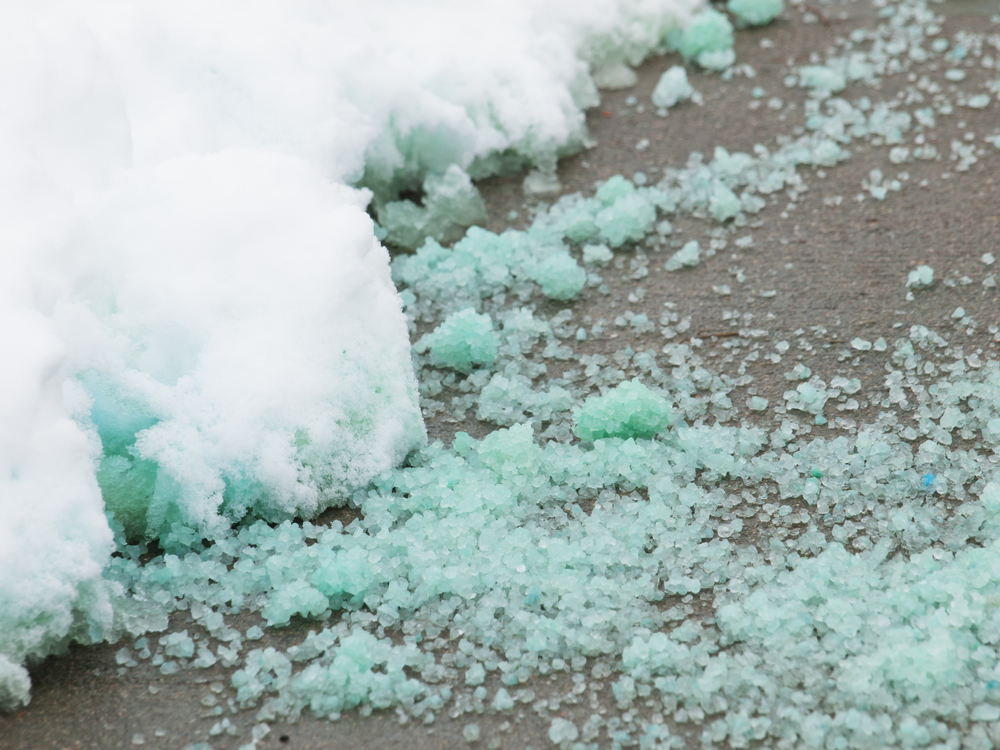 Now that we are offering Winter Snow & Ice Removal Programs, we are receiving some questions on our ice melt.
Brand used: JETBLUE™ Ice Melter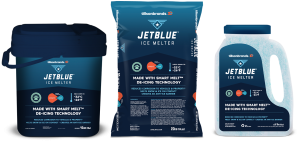 JETBLUE™ Ice Melter is made with SMART MELT™ de-icing technology. JETBLUE™'s unique formulation allows for faster and longer lasting ice melting capability, while sparing your vehicles and property the corrosion and toxicity found when using traditional road salt. Its low application rate, bright colour and superior ice melting ability will make sure you have the edge on winter's worst storms.
PRODUCT FEATURES:
Pet Friendly:  Formulated to provide a safer choice for pet owners. Jet Blue is pet-friendly and
won't track inside or stain.
Melts at Low Temperature:  JETBLUE™ will melt ice below -32˚C / -26˚F.
SMART MELT® TECHNOLOGY:  Melts ice faster using an advanced blend of polyols, organic salts, and bio-additives.
APPLICATIONS:
Suitable for both commercial and residential driveways, porches, sidewalks and steps.
We offer ice melt application with our snow removal programs and as a one time service as well.  This is offered in the following areas for Winter 2020 / 2021:
Central Alberta: Red Deer, Sylvan Lake, Blackfalds, Springbrook, Penhold, Innisfail and Eckville areas
Calgary:
Calgary SE: Auburn Bay, Chaparral, Copperfield, Cranston, Douglasdale, Mahogany, McKenzie Lake, McKenzie
Town, Millrise, New Brighton, Shawnessy, Silverado, Somerset, Sundance;
Calgary SW: Braeside, Bridlewood, Cedarbrae, Evergreen, Millrise, Oakridge, Pump Hill, Shawnessy, Silverado, Somerset, Woodbine
Calgary NW/NE: Cambrian Heights, Capitol Hill, Highwood, Huntington Hills, Thorncliffe, Tuxedo Park
Learn more about our Winter Snow & Ice Removal Programs here.
Learn more about JETBLUE™ Ice Melter here.
Please contact your local office if you have any questions on our services and we will be happy to help you.