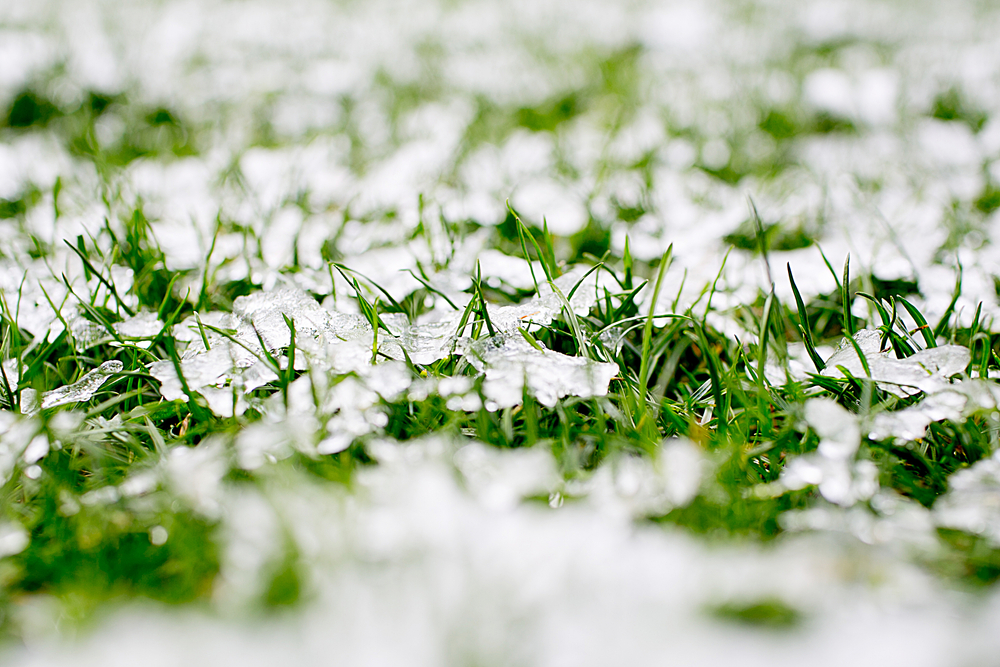 In Alberta, winter can wreak havoc on your lawn that you spent all year carefully tending to – cutting, fertilizing, getting rid of weeds, watering, raking …
In order to protect your lawn and have minimal damage come spring, here are some winter lawn care tips to help you avoid winter damage:
TIP 1:
Don't mow after the first frost as a freshly cut blade of grass is more susceptible to disease in cold temperatures.
TIP 2:
Keep your lawn free of leaves and branches. Leaving a thick layer of leaves on your lawn can smother the grass, create disease conditions, and invite damaging pests. Learn more in our blog: Raking Leaves: Is it Really Necessary?
TIP 3: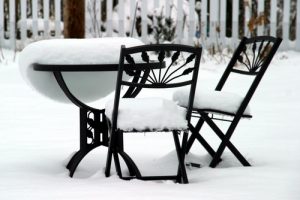 Remove anything sitting on the lawn, such as toys, furniture and other objects. The weight of these items can cause damage over Alberta's long winters.
TIP 4:
Keep sidewalks free of snow and ice to discourage foot traffic on the grass.  Grass is more brittle when it's frozen and susceptible to be damaged. If you have areas of the lawn that double as pathways, lay stepping stones to guide traffic in order to protect your lawn or make a path using mulch or gravel. A heavily traveled path can cause compaction and will be slower to green up come spring. If you would like help with your snow removal this winter, check out our Snow Removal Services that we are now offering in select locations in Calgary, Red Deer and Central Alberta.
TIP 5: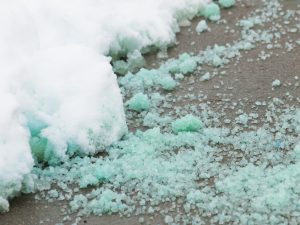 Avoid shoveling snow that is full of salt onto your grass.  Also, try to use minimal salt on areas of your sidewalks and driveways that you shovel onto the lawn. Salt can be very damaging to your lawn.
Earth Smart Property Solutions uses JETBLUE™ Ice Melter which is made with SMART MELT™ de-icing technology. JETBLUE™'s unique formulation allows for faster and longer lasting ice melting capability, while sparing your vehicles and property the corrosion and toxicity found when using traditional road salt. Learn more about JETBLUE™ Ice Melter in this blog.
Don't have time to take care of your property or would like more information on our services? Please contact us and we will be happy to help!