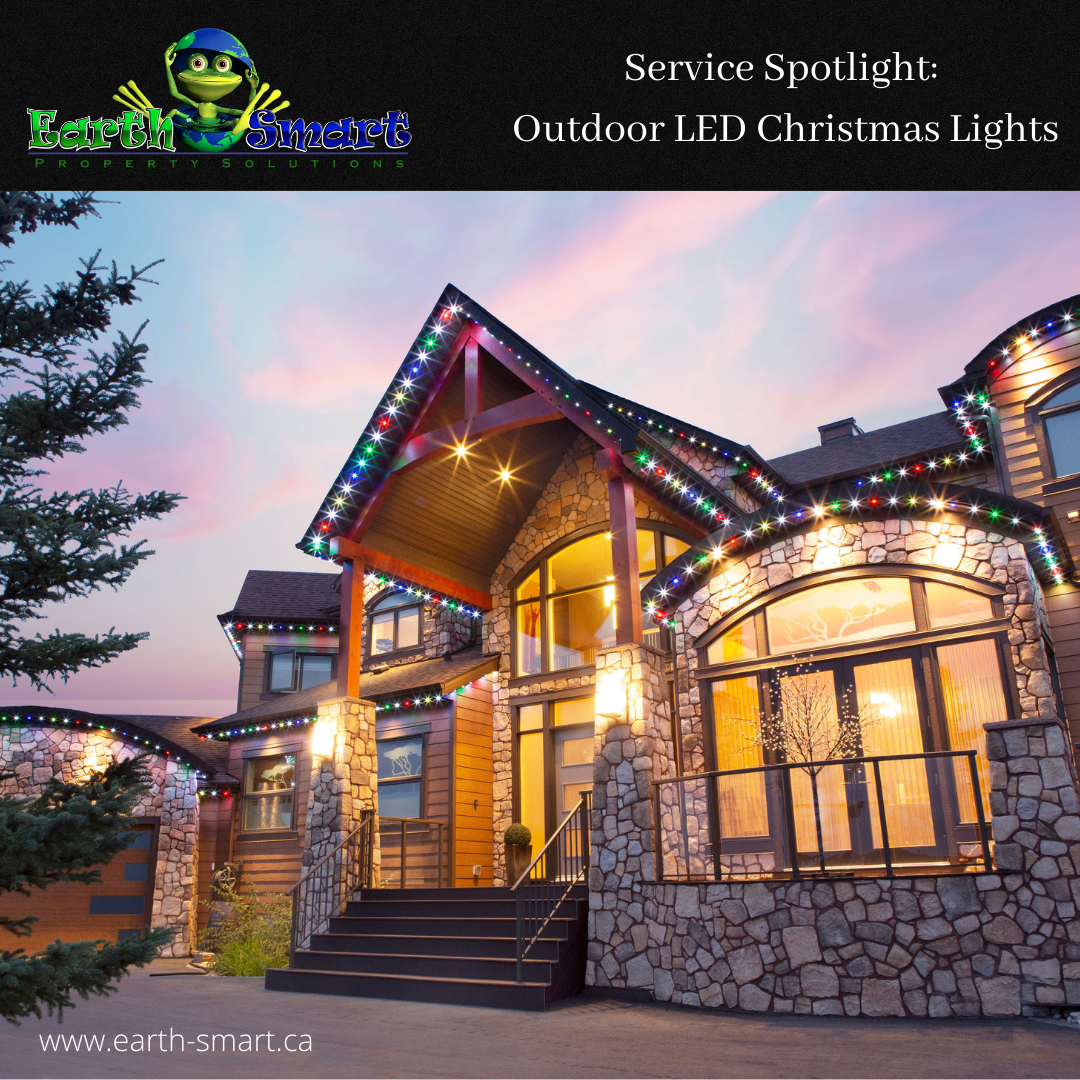 Earth Smart Property Solutions is excited to announce a new service offering – permanent outdoor lights!
Have you been thinking of upgrading to LED outside lights for Christmas this year?
Have you ever thought about keeping your lights up year round? Rather than installing them every fall, taking them down every winter and storing them the rest of the year.
What if you could leave your lights up all year and change them to celebrate holidays and big events PLUS match the color for the occasion (ex: black and orange for Halloween, red and white for Canada Day, orange for Thanksgiving) plus special colours for Game Days, NFL Superbowl, Olympics and more?
Imagine having your friends over for a Flames Game Day in May and your house is red to support this local team?
And when we say 'change the light colour', we don't mean hauling out boxes and boxes of lights, spending 1/2 a day unscrewing bulbs and putting in new bulbs. We mean adjusting the light colour on a commercial break during your favourite TV show from the comfort of your couch using WiFi and a smarphone app.
If you answered yes to any of these questions, then you may be interested in our permanent lighting solutions.
Outside Lights
Outdoor permanent lighting is a great way to beauty your home's exterior and increase your curb appeal.
We have partnered with GlowStone Lighting, a local business situated in Okotoks, Alberta, to distribute this product.
If you are wondering why we chose GlowStone Lighting, well, for starters:
GlowStone Lighting is the only company in Canada to offer a light with a low temperature rating of -55 degrees Celcius.
Fact: Most outdoor lights are only rated to -20 degrees Celsius.
GlowStone Lighting is the only company in Canada whose lights are fireproof. Talk about being awesome! But the awesome doesn't stop there.
GlowStone is also the only company in Canada that solders and heat shrinks their light strings together. Why is this a good thing? The more plastic and copper connectors you have in a string of lights the higher likelihood of issues arising.
GlowStone Lighting is the only company in Canada with a lifetime waterproof rating!
This product connects to your homes Wi-Fi. How simple is that!
The LED light bulbs are highly energy efficient. Each bulb uses 0.72 watts at full brightness. This is efficient if you ask us! Plus earth friendly!
For more information on this service:
Earth Smart Property Solutions is thrilled to be a distributor of GlowStone and to be able to support another local company.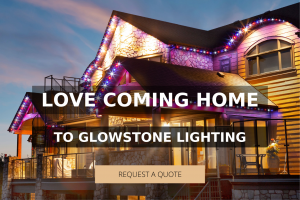 Please contact your local office to learn more.