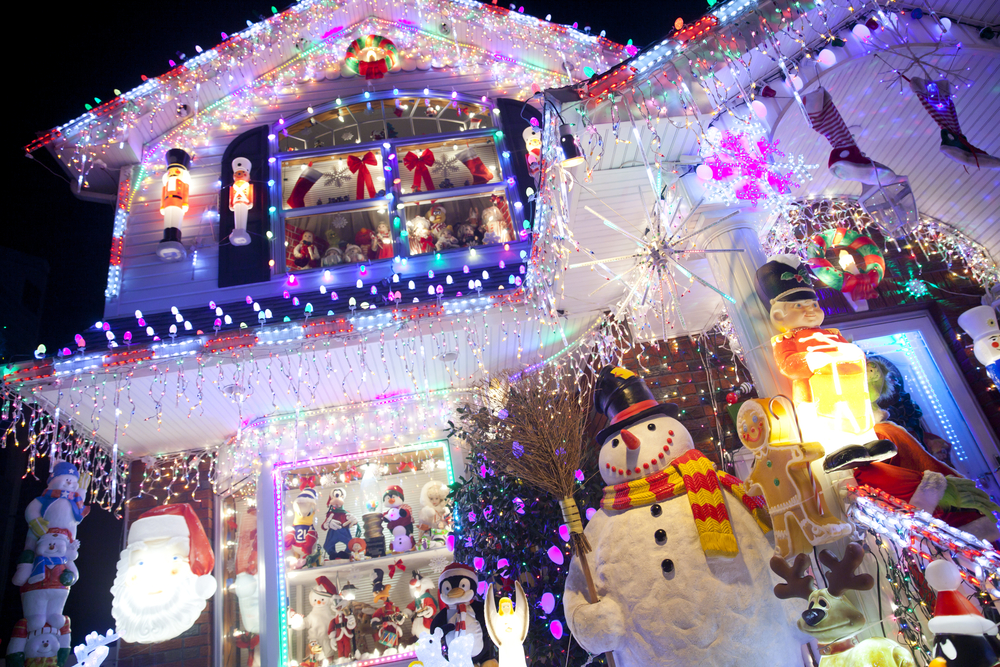 Have you hung your outdoor Christmas lights on your home already? If you have, then good for you. This task is much easier to do before the temperatures cool, the snow flies and things get a bit dicey working on ladders.
If you haven't hung your lights yet, then below are some things to keep in mind NOT to do:
DON'T put off installing your lights
Try to install your lights before it snows and the temperatures cool. It will be much more enjoyable (ie your hands won't be freezing) and safer (ie your ladder won't be resting on snow and ice).
DON'T 'wing it'
Make a plan beforehand and follow it. Involve your husband/wife/significant other in making the plan to ensure they will be happy with the end result as well. This should avoid having to change things later in the event that they had something different in mind. If you wing it, you may run out of lights when you are installing and run out of power, when you go to turn on.

DON'T try to hang when a tangled mess
Untangle your lights and plug in each string to make sure that it works. It will be much easier to do this in your garage rather than standing on a ladder.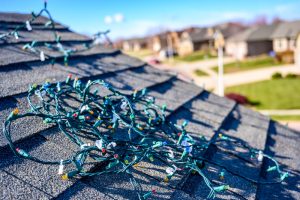 DON'T hang lights that don't work
If you tested your lights when you untangled them, then this shouldn't happen.

DON'T have enough power to turn them on
If you made a plan, figured out how many lights you are using, then you shouldn't have power issues.
DON'T do it by yourself (if possible)
If possible, have someone to help you – to hold the ladder, pass you lights, for a second opinion, and it's just more enjoyable to have a partner helping with this than having to do it all on your own.

DON'T start late in the day and run out of light
DON'T use a ladder in poor shape

DON'T use nails and staples to secure your lights
Better Homes & Gardens recommends, "Use clips that clamp onto gutters and bricks or slide under roof shingles to hold bulbs in place."

DON'T start on the lowest point when hanging lights
Better Homes & Gardens recommends "When you're ready to add Christmas lights to your house, start with the highest point and work your way from side to side and then down. Finish with railings, shrubs, and bushes."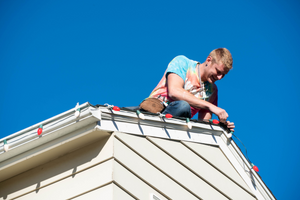 For more tips and step-by-step recommendation on how to properly hang lights check out these articles from the pros:
HGTV, How to Hang Outdoor Christmas Lights Like a Pro
Better Homes & Gardens, How to Safely Hang Christmas Lights for a Merry Holiday Display
If you are tired of this annual task, then consider having permanent outdoor lighting installed on your home. Learn more here.
Sources:
Better Homes & Garden, How to Safely Hang Christmas Lights for a Merry Holiday Display
Bob Vila, 8 Pro Tips for Hanging Holiday Lights