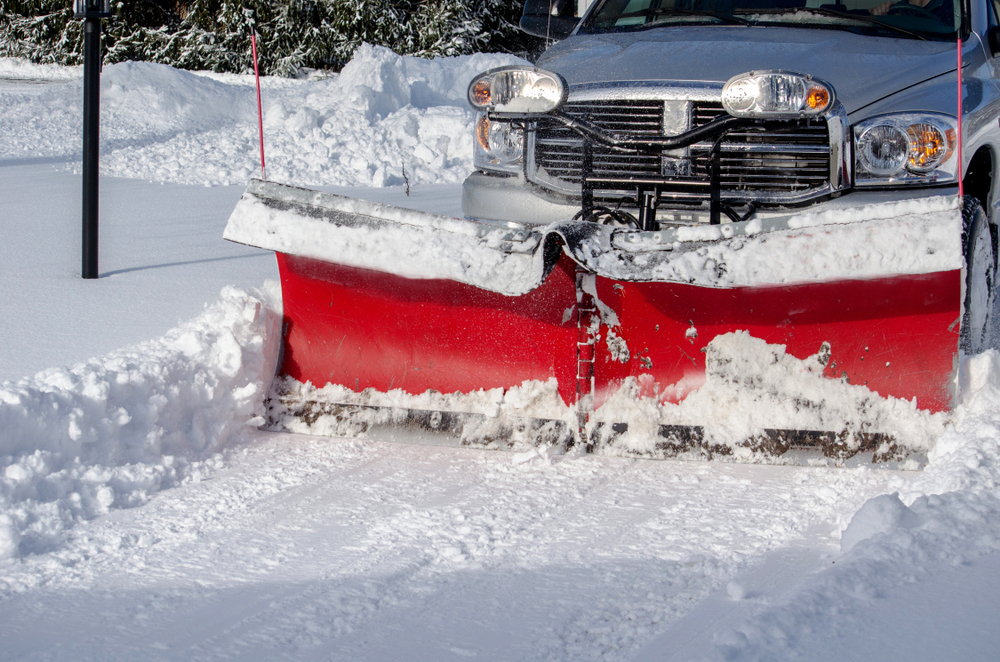 As winter approaches and snowfall becomes a frequent occurrence, the importance of finding a reliable snow removal company cannot be overstated.
Whether you're a homeowner looking to keep your driveway and walkways clear or a business owner in need of commercial snow removal services, hiring the right snow removal company is crucial for a safe and hassle-free winter, at least when it comes to snow removal. Navigating icy streets, clearing your vehicle after a heavy snowfall and dealing with the cold, unfortunately you're on your own when it comes to those winter chores.
Why Hire a Snow Removal Company?
Before we delve into the process of hiring a snow removal company, let's explore why it's a smart choice for some:
1. Safety:
Snow and ice can create hazardous conditions. A professional snow removal service ensures that your property is safe for pedestrians and vehicles.
2. Time Savings:
Snow removal can be time-consuming. Hiring a professional allows you to focus on other priorities while they handle the heavy lifting.
3. Equipment and Expertise: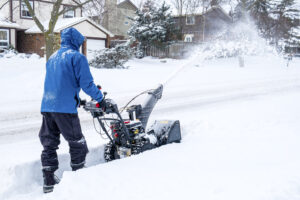 Snow removal companies have the right tools and experienced crews to efficiently manage snow and ice.
4. Reliability:
You can count on professionals to arrive promptly and keep your property snow-free throughout the season.
5. Available When You Need Them:
If you're going on vacation or will be away from home for a period of time, recovering from a surgery, illness or have an injury, a professional snow removal company can take care of snow removal for you, rather than putting this burden on family or friends.
Step-by-Step Guide to Hiring a Snow Removal Company
1. Identify Your Needs
Determine the scope of your snow removal needs. Are you a homeowner or a business owner? What areas require snow removal (driveways, walkways, parking lots, etc.)? Do you want snow removal for the entire winter season or just for short chunks of timess/
2. Research Local Companies
Search online for snow removal companies in your area. Look for those with positive reviews, experience, and a good reputation for reliability.
3. Request Quotes
Contact multiple companies and request quotes. Ensure that the quotes are detailed, including the services provided, pricing, and contract terms.
4. Check Reviews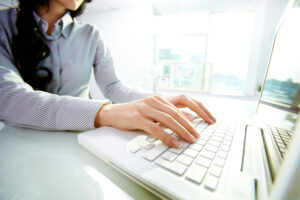 If possible, read online reviews from previous customers to gauge the company's track record and reliability. If you deal with a company on summer services and are happy with them, then check if they offer snow removal services.
5. Verify Insurance and Licensing
Ensure that the company is properly insured and licensed. This protects you in case of accidents or damage during snow removal.
6. Discuss the Service Plan
Engage in a detailed discussion about the company's snow removal plan. Understand their process, response times, and any additional services they offer. Make sure you understand what is included in the service you are paying for and what will be an extra charge. What is their typical response time during and after a snow event? If it is windy, do they do regular checks to clear sidewalks or just after a snow fall?
7. Contract Review
Review the contract carefully before signing. Make sure it outlines the services, pricing, payment terms, and any other relevant details. In Alberta, most snow contracts are from November 1st to March 30th.
8. Emergency Services
Inquire about the availability of emergency snow removal services. Winter storms can be unpredictable, and it's essential to have a plan for rapid response.
9. Communication
Establish a clear communication channel with the snow removal company to stay informed about service updates and changes. If you are a snow bird and flee town for the winter, can you check your service status online?
10. Winter Preparedness
Ensure your property is prepared for snow removal. Remove any obstacles, provide clear access, and communicate any specific requirements to the company. If possible, ask them if they can visit your property ahead of time, before it is covered in snow, to flag any obstacles and to discuss where snow will be piled.
Conclusion
Hiring a professional snow removal company is an investment in safety and convenience during the winter months. Taking the time to research the right company to fit your needs will make your winter season more manageable. Whether you're a homeowner or a business owner, a trusted snow removal partner ensures that you're well-prepared for whatever winter throws your way.
Don't wait until the first snowfall to secure your snow removal services. Start your search early to find a company that aligns with your needs and provides peace of mind throughout the winter season.
At Earth Smart Property Solutions we offer a variety of monthly plans for you to choose from. We also offer one-time and emergency services. Learn more about our snow removal services here.
In order to provide the prompt service that is required for snow removal, we are unfortunately not able to service the same area as we do with our lawn care services. For the winter season we concentrate on servicing a smaller area. Following are our winter 2023/2024 snow removal areas:
Central Alberta:  Blackfalds, Penhold, Red Deer, Springbrook and Sylvan Lake areas
Calgary Area:  Calgary: SW and SE quadrants (some areas may not be available)
We also offer commercial snow removal services including pedestrian snow removal, plowing and sanding. Learn more here.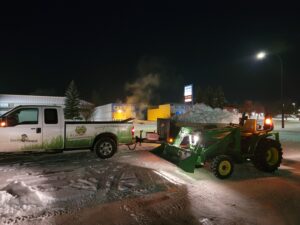 For more information about our snow removal services or to book an appointment, give us a call at 1-888-268-8088 or click here to Request a Quote.
Please contact your local office if you have any questions.