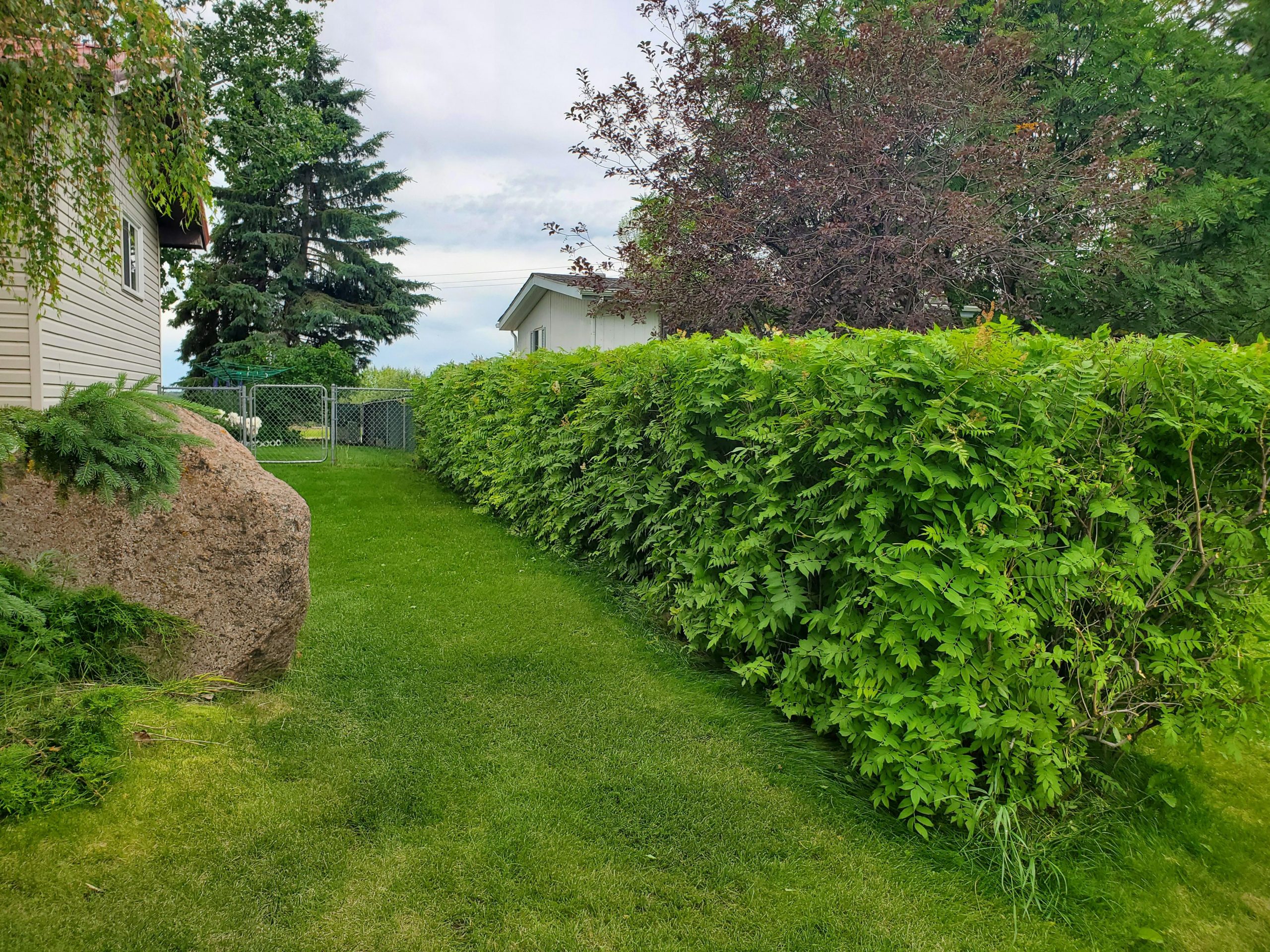 One of our goals at Earth Smart Property Solutions is to offer our clients a "One-Stop-Shop" for their home and property maintenance needs.
We are excited to now be offering Powerwashing*, Overseeding*, Light Pruning/Shaping of Trees, Shrubs and Hedges, and Hedge Trimming.
We recently completed one of our first hedge trimming jobs in Red Deer.
Check out these before and after photos: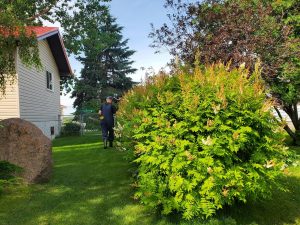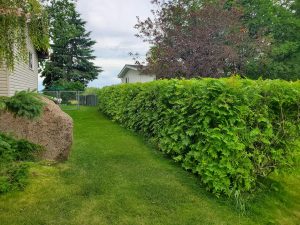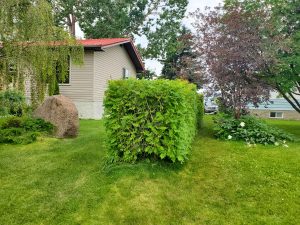 Our Hedge Trimming Service includes:
trimming dead branches from hedges and shrubs
light pruning/shaping of hedges and shrubs
clean up and removal of all debris*
* Dump fee may apply depending on volume of debris generated.
Upon your request, we will provide an estimate on trimming your hedge and/or shrubs based on how you would like your shrubs and hedges to look, amount of growth and the number of hedges and/or shrubs.
Please note that we are not arborists and simply offer shaping and clean up services of dead branches. If you are looking for a licensed arborist, we would be happy to provide recommendations.
Please contact us to request a quote.
*As of July 22, 2020, these services are only being offered in our Red Deer location.